Regular price
€19,95 EUR
Sale price
€19,95 EUR
Unit price
per
Sale
Sold out
Meet our Adjustable Harness "90's Baby"
Our dog harnesses are the perfect accessory to keep your dog safe and comfortable on his daily adventures. Ergonomically designed and padded, our harness is easy to put on and take off, making it ideal for active dogs. In addition, it is made of durable and resistant materials to withstand any outdoor activity.
Adjustable harness both on the neck and on the chest, adjusting comfortably to dogs of all sizes. Neoprene fabric on the outside. Breathable, quick-drying mesh on the inside. Metal D-ring on the back to attach the leash. D-ring on the front, perfect for dog tags. Reflective bands on the sides of the harness.
What happens if it is not my size? The first peninsular return is free.
Not sure about the size?
Always measure your dog for the most accurate size. This is a guide:
XXS - Chihuahua, Maltese, Pomeranian, Yorkshire Terrier, Toy Poodle. This size is often used as a harness for puppies.
XS - Toy Poodle, Maltese, Chihuahua, Pomeranian, Yorkshire Terrier, Miniature Dachshund, Shih tzu, Bichon Frize, Pinscher, Miniature Schnauzer.
S - Sausage standard, Westie, Cavalier King Charles Spaniel, Jack Russell, Miniature Schnauzer, Pekingese, Bodeguero.
M - Pug, French Bulldog, Cocker Spaniel, Standard Poodle, Border Collie, Shiba Inu, Water Dog, Boston, Beagle
L - Dalmatian, English Bulldog, Chow Chow, Weimaraner, Shar Pei, Husky, Standard Schnauzer.
If you are not sure about the sizes, please contact us for help wow@mypugandco.com 💌 or Instagram @mypugandco🤳
Care Instructions
To clean, hand wash in warm, soapy water and hang to dry. Do not put in the dryer.
How to adjust the harnesses
View full details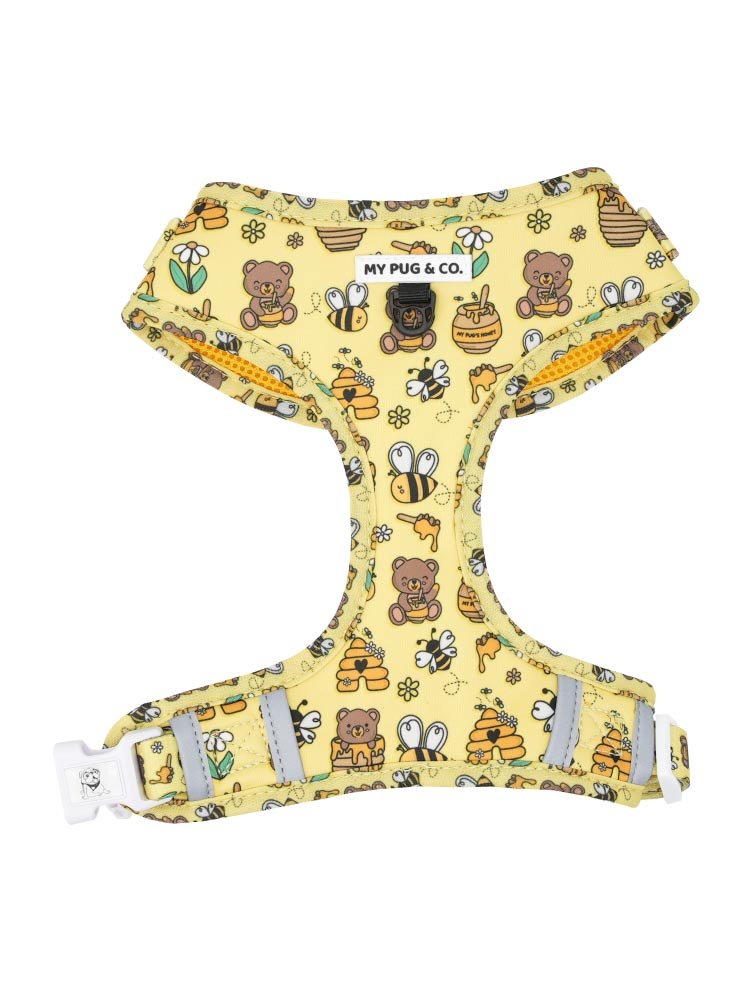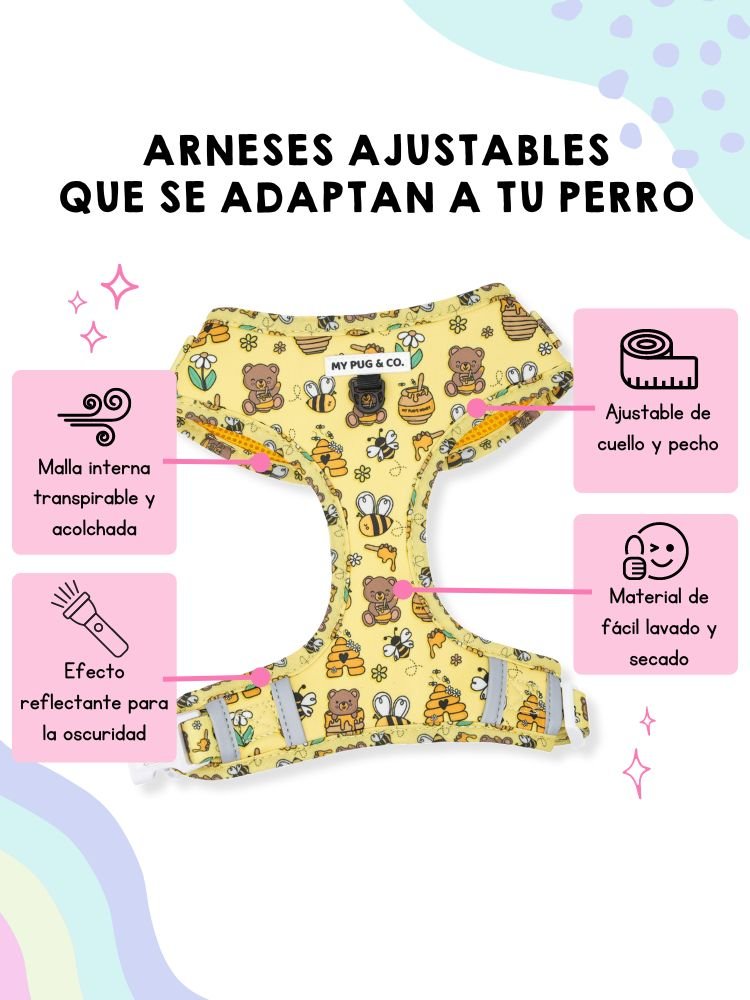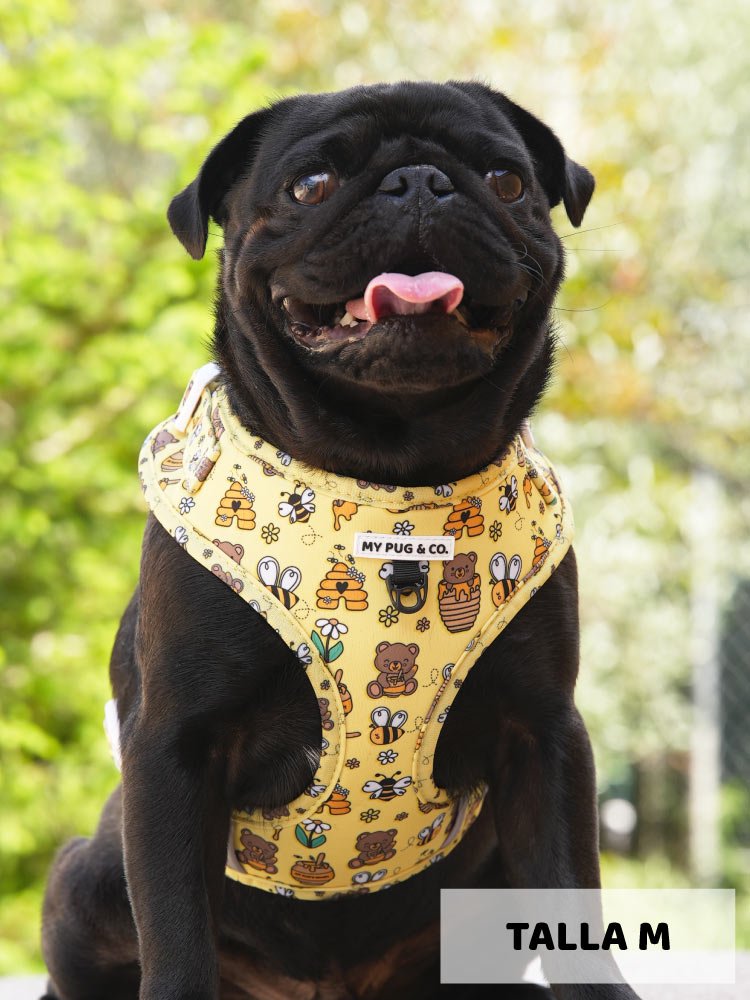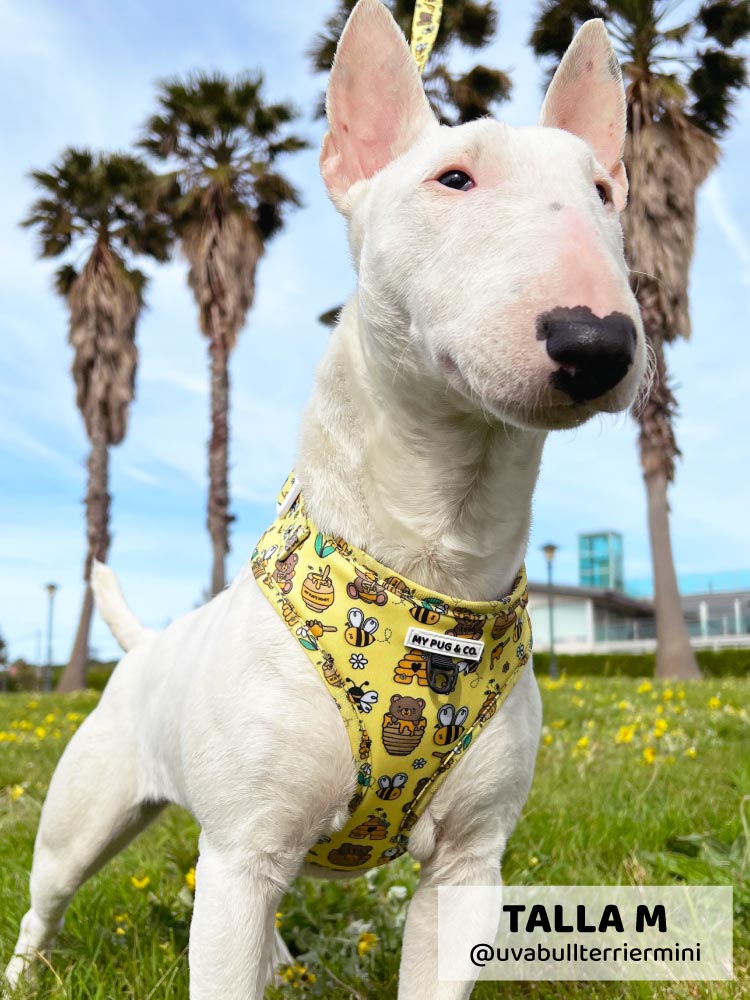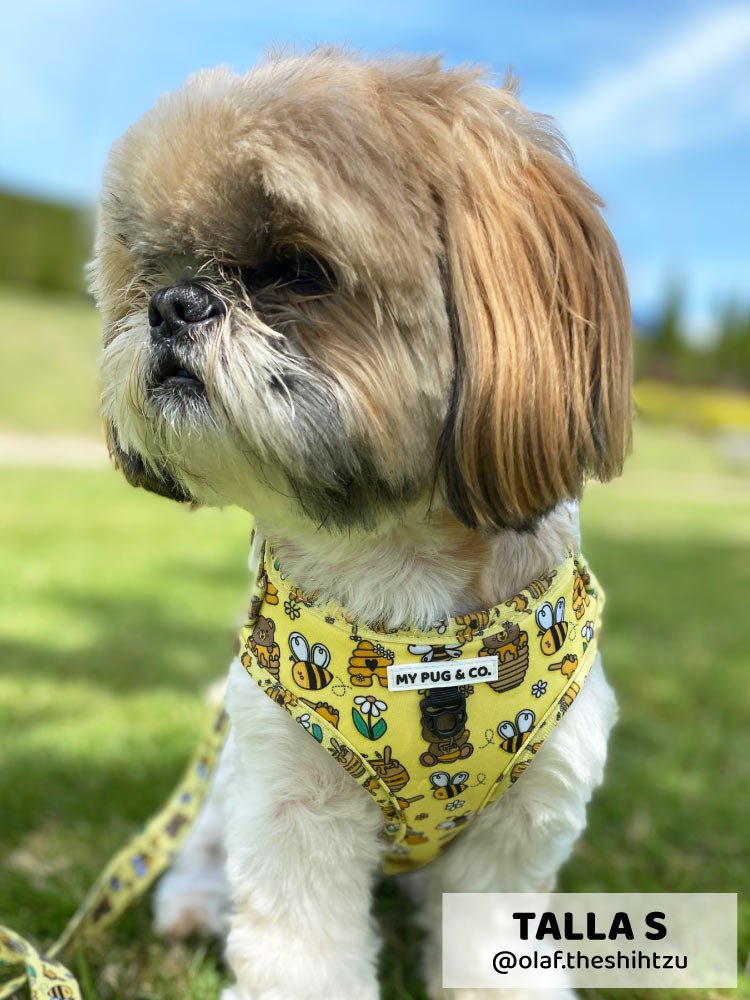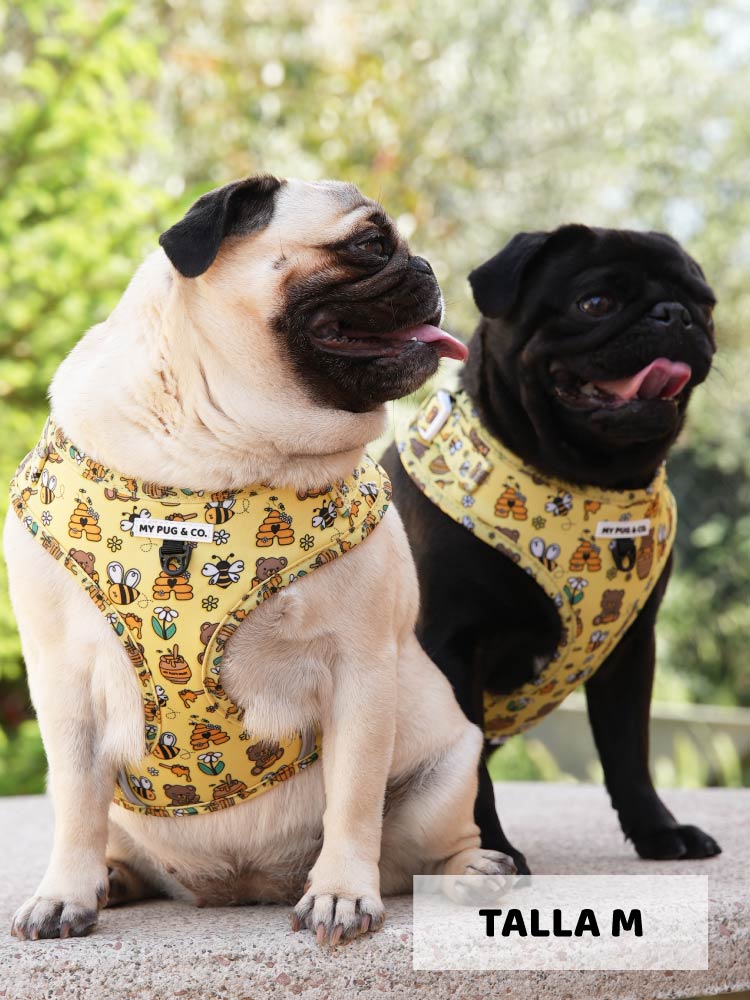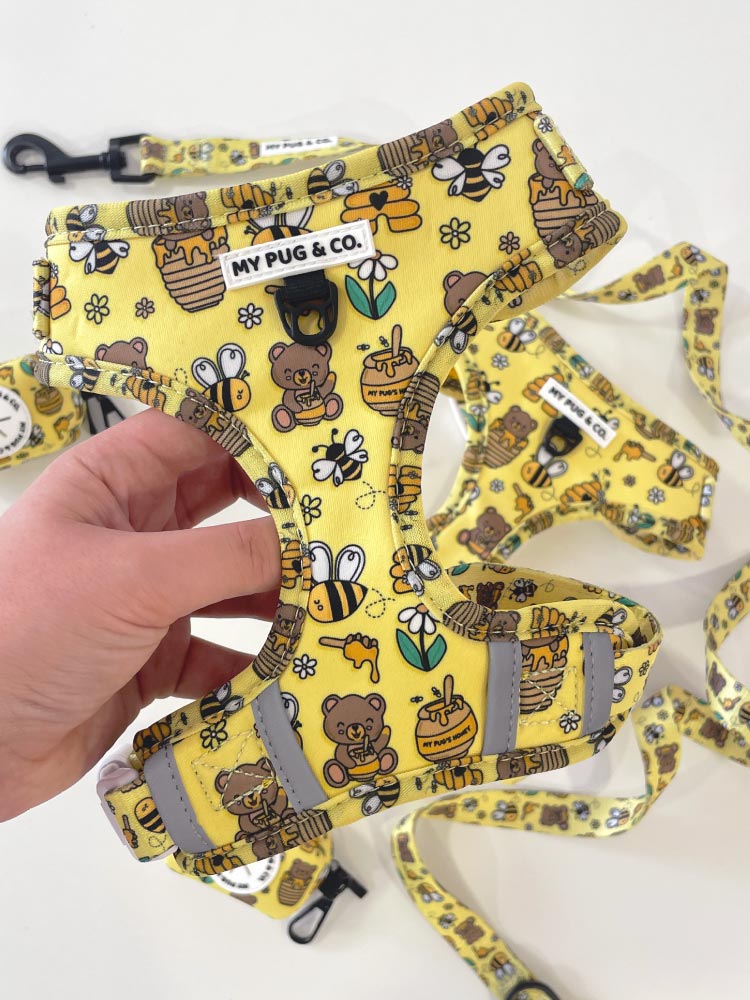 Compra My Pug & Co
Nos ha encantado! Muy contentos!
Excelente calidad y precioso diseño
Me encanta, compramos un arnés a juego con correa y chapita y todo llegó súper rápido y en una cajita personalizada , se nota profesionalidad y buena calidad de los productos y el mimo con el que prepaea cada pedido
Nos compraríamos todos ya tenemos 3 son de muy muy buena calidad resistentes y suaves para Caramela
🌺🧡🌺🧡
BALDER 🐾🤎
El secundo arnés que compro en està pàgina y obiamente brutal con mucha il·lusionat cuando llegó el paquete con un olor misterioso que necesito saber cual es y no será el último😊
¡Perfecto!
Un arnés perfecto! El estampado es precioso y los colores vivos. La forma y el tegido transpirable de calidad, le queda como un guante. La atención al cliente muy buena, ya que tube que modificar la talla una vez realizado el pedido y no hubo ningun problema. ¡Gracias!
Shin-shan
Llego todo perfecto!! La presentación es Preciosa y el arnés, Correa … no pueden ser más bonitos!! Recomendable 100%